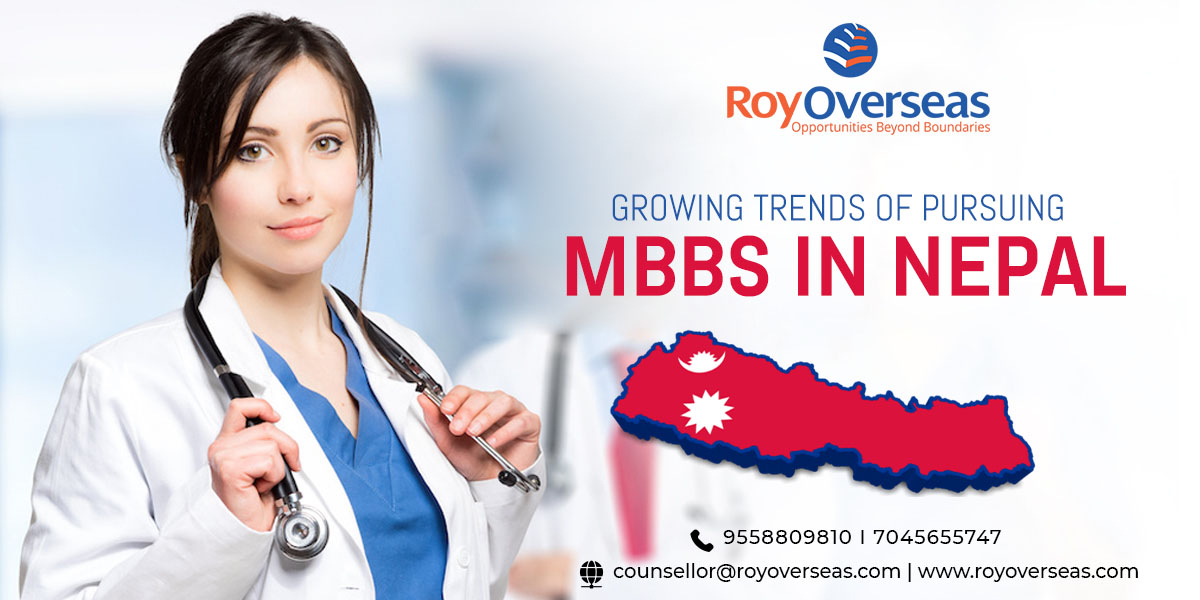 Nepal, being a developing country, medical students who choose to pursue their medical degrees in Nepal are exposed to new ideas and cultures while learning about all the different aspects of medicine.The MBBS Universities in Nepal are well-known for their excellent facilities and student-friendly atmosphere.
Is it your goal to learn why it is so popular among Indian students to earn their medical degree in Nepal?Let's take a closer look at each of the top reasons.
1. Reputed Universities:
All schools of higher education in Nepal are linked to the National Medical Commission (NMC), and the medical degreeearned by an Indian student studying in Nepal is one that is respected around the world. Students can consider below colleges to get admission in top universities like;
l B.P Koirala Institute of Health Sciences
l Institute of Medicine, Tribhuvan University
l Kathmandu Medical College
l KIST Medical Collge
l Manipal College of Medical Sciences
l Nobel Medical College
2. Course Duration:
It takes around five and a half years to complete the MBBS degree in Nepal. In the first four years of school, students will learn everything there is to know about the discipline theoretically and clinically. In the last year, the students are offered an internship programme.
3. Qualified Staff:
It's possible for a student to develop a strong distaste for a subject if they're not properly introduced to it in the classroom. Nepal, which is located close to India, still employs a sizable number of Indian academics. The finest medical schools in Nepal that have received NMC accreditation feature faculty members who are dedicated to the success of each and every medical student enrolled there.
4. Safe Study Destination:
MBBS in Nepal for Indian Studentsis the best course to study as well as it has satisfactory and safer staying options.
5. No Language Barrier:
The PTE, IELTS, TOEFL, etc are not necessary to enrol in a school in Nepal. The teachers in Nepal may instruct in either Hindi or English, so students never have to worry about being left behind due to a language barrier.
6. No requirement for Study Visa:
In order to study medicine at a Nepali university, Indian citizens do not require a visa. Indian nationals don't need a visa to visit the United States. Since relations between India and Nepal are so warm and friendly, no agreement is required. Learning medicine in Nepal is indeed a great opportunity for anyone.
7. Internships:
In Nepal, students who have completed their fourth year of MBBS become eligible for internships and they can apply for the same at a variety of medical facilities in order to gain practical experience. They will make sure that the MBBS students learn a lot and get a lot of experience throughout their internship.
8. Various Scholarships:
Nepal's medical schools also provide financial aid to deserving students. Neither the time commitment nor the price tag is feasible for middle-class families. Because of this, the government of Nepal maintains a scholarship programme for academically promising youth.
9. Cost of Living:
Living costs for students pursuing MBBS in Nepal are low overall, even after accounting for food and transportation. Aspiring Indians from disadvantaged socioeconomic situations are also attracted to it in large numbers.
10. Instalments:
Some Nepalese medical schools provide payment plans to qualified middle-class students so that they can afford the MBBS programme. Compared to other options, it is unrivalled in excellence.
11. Low Tuition Fees:
The steep cost of an MBBS degree in Nepal makes it out of reach for many people. As a result, the Nepalese government has started a programme to make it possible for NEET-eligible students to affordably earn their medical degrees.
12. Degree Recognition:
Graduates of Nepalese medical schools are eligible to sit for the NMC screening exam, which can lead to licensure in India. While there are some differences between the content of this course and the National Medical Commission's, the two bodies' underlying laws and structures are quite similar.
13. Pocket-friendly Education:
A medical degree from a university in Nepal is less expensive than the same degree from a prestigious Indian institution. As a result, it gives Indian students access to a cost-effective pricing system. Indian Students opt to study medicine in Nepal since it is a reputable institution.
14. Innovative Technologies:
Some of the world's most advanced medical equipment may be found in Nepal's universities' hospitals. Students studying medicine in Nepal's universities benefit greatly from access to cutting-edge facilities and resources.
Nepal's Medical Education System:
It is feasible for medical students to apply for MBBS admission in Nepal in 2023, to pursue their MBBS course at universities in Nepal, and then go to India to practise medicine. If they do so, they may find that the practical experience they gained in India is helpful. Multiple MBBS universities in Nepal are owned as well as administered by Indians, and the majority of government officials in Nepal are also from India.
Conclusion:
International students interested in pursuing their MBBS degree in Nepal will find a wealth of excellent options. Indian medical students are increasingly choosing to study in Nepal because of the reliability of their MBBS programmes and the ease of their admissions procedures. Furthermore, the positive relations between India and Nepal are an added bonus. Both Nepalese and international students can feel safe and secure in the country's educational environment. The greatest Nepalese medical schools create a streamlined syllabus for the full MBBS curriculum. Your next visit should be to Nepal, if you are serious about earning your MBBS from an esteemed university, consult Roy Overseas regarding your career in the medical field and get admission in a reputed Medical University in Nepal.